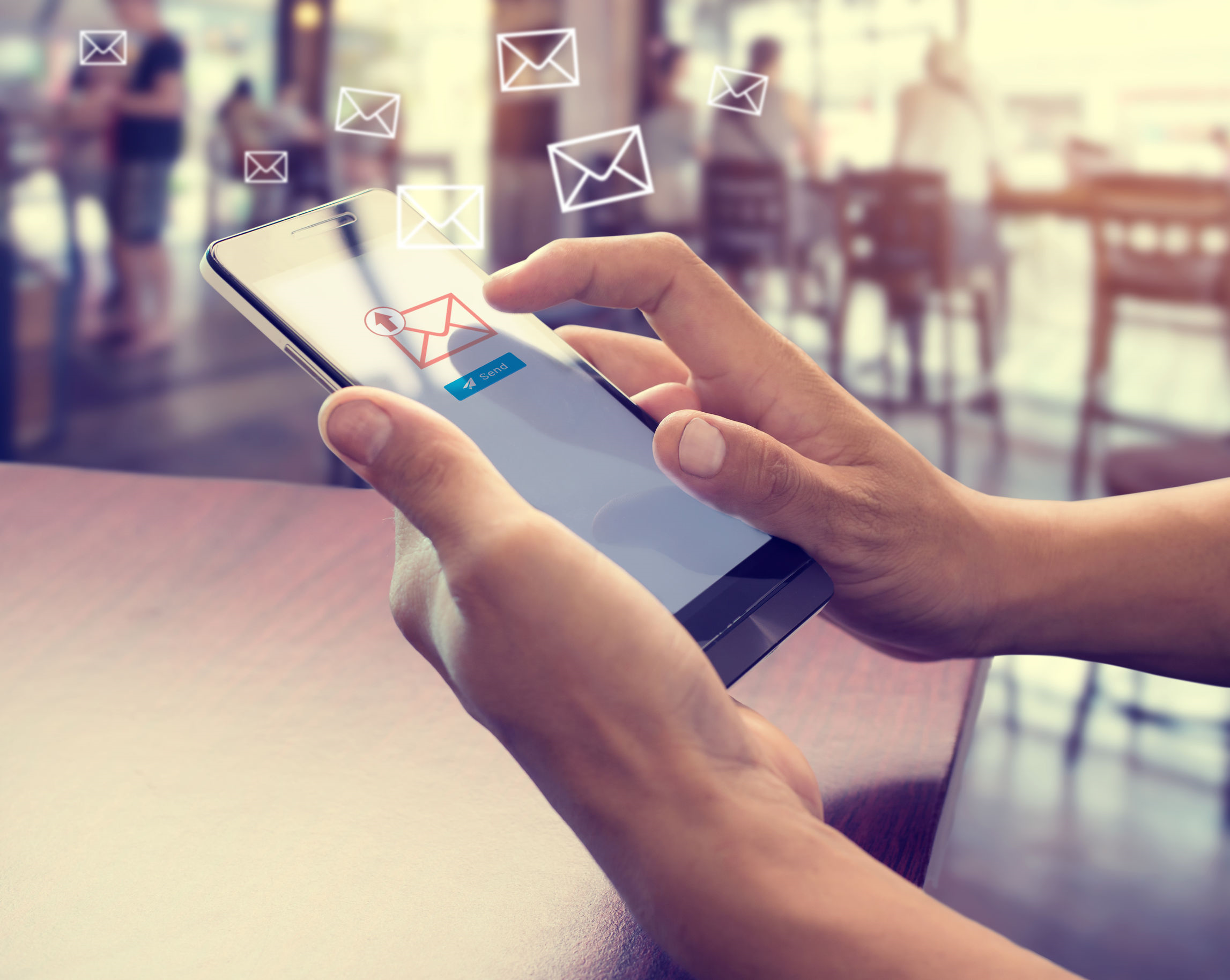 Learn how you can use email and SMS to boost your business. Read our blog to find out!
Email has been the main driver for business communications for quite some time, but newer messaging channels like social media and texting have upended email's effectiveness. Or has it? Email is still a very powerful channel, especially for business-to-business communication and marketing. That's why Trumpia still offers email, and we actually gave our email a big update in order to better match our top-of-the-line SMS messaging.
In this blog, we will talk about how SMS and email can be paired together in order to better reach your communication goals. Let's dive in!
Why Email Still Matters
Some question the effectiveness of email when they themselves avoid reading marketing emails. The truth is emails are still one of the best ways to reach your audience because it allows you to cast a wide net with a very small budget. Here are some eye-opening email statistics:
86% of businesspeople prefer email when they are conducting business.
59% of marketers focusing on businesses think email gets the best results.
Customers who respond to email marketing messages and make a purchase on average spend 138% more,
Targeted email marketing campaigns have a click-through rate 100% higher than non-targeted campaigns.
Armed with these statistics, marketers can rest assured knowing that their email marketing and communication campaigns will be effective, and pairing that with the known effectiveness of SMS you can reach nearly 100% of your audience.
Tailor To Your Customers
If you are sending hundreds or thousands of texts and emails it doesn't mean they need to be one-size-fits-all. With an SMS and email marketing solution like Trumpia, you can tailor your messages both to the customer's name (with mail merge) as well as by sending a segmented message based on their channel preference. That means you can send one email to customers who prefer email and then a text message to customers who prefer them.
If you choose an automated texting solution like Trumpia we can segment them even further. Based on what we have learned about your customer we can tailor message content based on their interests and profile. That means we can send an email to your VIP customers who want to know more about a new product launch and also send a text message to customers announcing a sale if that's what they most care about.
Get Better Results with Two Channels
Both email and text messages have drawbacks, but there isn't a lot of overlap in their weaknesses. That means you can effectively run marketing and communication campaigns by being smart with what you do with your two channels. For instance, email has a low open rate and text messages have an extremely high open rate, so when you want to make sure your messages are seen (like for a time-sensitive promotion) texting is probably best. But email is cheaper (because texting comes with built-in carrier fees) and can scale to hundreds of thousands of customers more easily, so you can get more raw results with a well-run email campaign.
Coordinating the two channels can be a lot of hard work if you don't work with a provider that can handle it for you. If you don't have integrated messaging then your systems might do things that could hurt your brand, like sending repetitive messages. While Trumpia can seamlessly incorporate actions subscribers take like clicking a link in either an email or a text, other providers require you to either integrate systems via API or make you do the manual work yourself.
Pairing the two allows you to make sweet music by catering to subscriber preference, and if you choose an email and SMS provider that does both (like Trumpia) you can ensure you get great results without having to use multiple marketing platforms.
If you are looking for more effective marketing, you need a platform you can trust. Trumpia offers both email and SMS along with best-in-class automation so you're sure to see the best results possible.
Click here to talk to a Trumpia expert today!